PART NUMBERING SYSTEM
For Schatz Double V Guide Wheels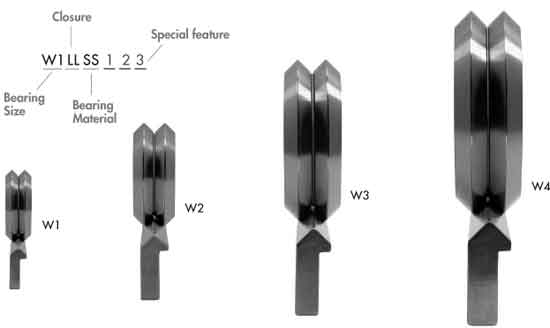 Closure options include seals or shields.
Basic Bearing Sizes
Guide wheels above are shown at relative size.
Closures
FF – Two non-contacting metal shields
LL – Two face contacting Buna N seals supported by a metal shroud
Bearing Material
__ __ (blank) – Rings and balls made from SAE 52100 bearing steel
SS – rings and balls made from AISI 440C stainless steel
HC – Rings made from EMS138 stainless steel, ceramic balls
Special feature designation
1 2 3 These numerals designate a special design feature, such as grease, or a bearing geometry, or a bearing suitable for hight temparature applications, etc.