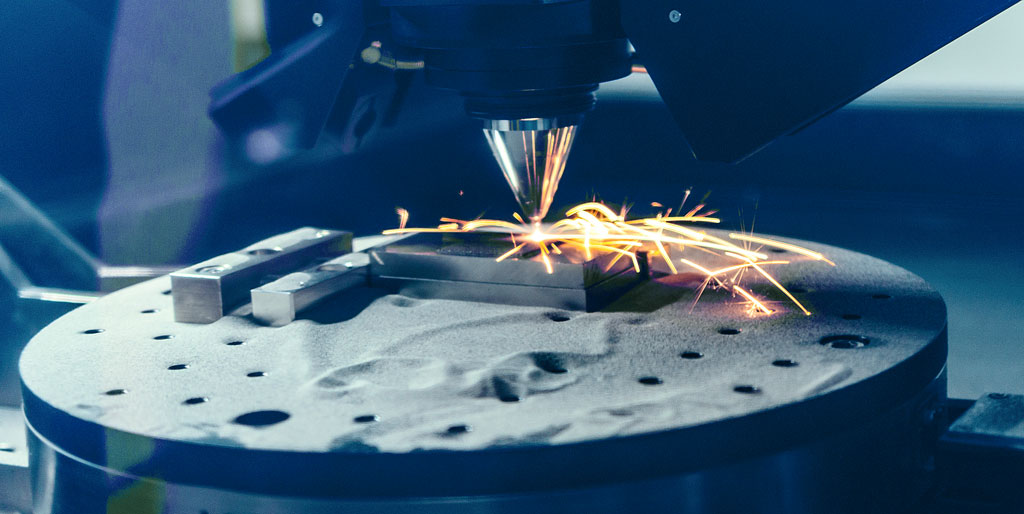 Additive Manufactured Bearings And Components
This combination of material and processing results in a unique technology.
Advanced bearing material
Configurable into complex shapes
Material Advantage
Stainless Steel
— Corrosion Resistance
Case Hardened
— High surface hardness, ductile core (surface hardness approx.65+ Rc)
High Fatigue Resistance
— Testing to date has shown superior rolling contact fatigue wear resistance when compared to standard bearing materials
— Further testing is required to gain a statistical reference
Bearing Materials Suitable For Difficult Applications
Corrosive Environments
High impact/shock loading
(case hardened rings for fracture toughness)
Extended fatigue life required
Low/marginal lubrication
Difficult to replace
(maintenance cost)
Complexity Advantage
Incorporated with mating components to bearings
Assemblies with thermal gradient difficulties

Components can be integrated with bearings to solve thermal gradients between components

Optimize bearing geometry for weight savings

Maximum capacity/minimum weight while maintain structural integrity

Incorporate mounting features

Flanges with mounting holes
Notches, tabs, grooves in bearing rings to facilitate mounting
Integrated locking features or preloading features

Ring features to allow added rolling elements to maximize capacity/life
Unique or difficult geometry
Can be applied to products beyond bearings, where corrosion resistant and fatigue resistant material would yield superior performance.
Whether your requirements are for low or high volumes, custom designs, or extremely clean bearing components, the team at Schatz Bearing has the experience needed to meet the challenge. Please contact us to discuss the specifics of your application requirements.