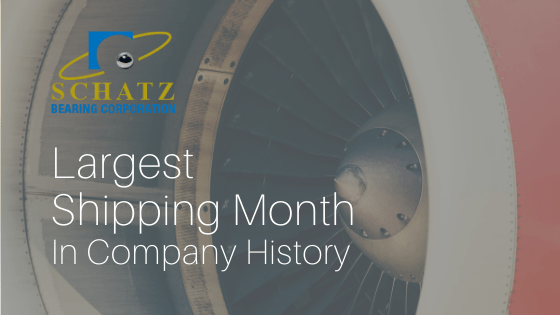 At Schatz Bearing Corp., we're always looking for ways to improve our service to our customers. From designing custom bearings for some of the most demanding industries to having over 98% on-time order fulfillment; we've prided ourselves on being an industry leader in precision bearing manufacturing. 
Now, we're proud to announce that we've achieved another company milestone. In the month of October, we accomplished the largest shipping month by dollar amount in our company's almost 40 year history. This was truly a team effort requiring efficiency at every step of our process as well as the trust of our amazing customers. 
To commemorate this momentous achievement, we took a well-deserved break and treated our entire team to a delicious buffet. We had fun celebrating and spending time with one another as we prepare to keep the momentum going. 
We're proud of each and every one of our employees for working together to continually improve and accomplish great things. For us, it is a testament to the hard work and dedication we've fostered here at Schatz. Thank you to everyone involved in our team and thank you to our customers for giving us the opportunity to exceed your expectations.